TECHNICAL CONSULTANCY SIDE BY SIDE

RESEARCH AND CREATIVITY
CARE FOR DETAIL.
DEDICATION TO THINGS BEAUTIFUL AND WELL MADE.
CUSTOMISATION.
We offer you customised seating and upholstery systems with more than XX possible combinations.
We accompany you along the production path of each product and attend to you as if in a tailor's shop but with all the experience and technical skills of a workshop.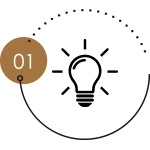 We listen to your idea and prepare you a rough estimate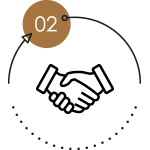 We make an appointment at one of our centres where you can, if you want, already bring your car, motorbike or sofa. If necessary, as in the case of a boat, we make an on-site inspection to take measurements and exchange ideas on the spot. Our centres are:
in via Bussoleno in Torino
in Venaria at Trinchero
in via Aosta 6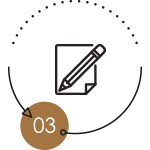 We sit down together and turn your idea into a project:
one of our technicians will provide you with a sketch and fabric samples so you can see whether the combination in question is really the one you had in mind and you can take a look at the stitching and whether it enhances the colours and materials you have chosen. We will also give you an economic quote for the project.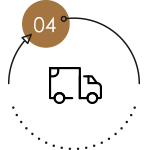 You leave your car, motorbike, sofa with us or we'll come and pick them up using our own vehicles. You can come and visit us and follow all the stages of the process.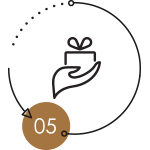 we deliver the finished product to you

MAKING CRAFTSMANSHIP AND TECHNOLOGY COEXIST…
IS IT POSSIBLE?
"The secret lies in declining in the future the artisan heritage that I received from my grandfather and which many of us have as Italians. In our trade, hands, experience and sensitivity still make the difference as regards the end product; the ability to choose the right point on the leather and the ability to transform it into a one-of-a-kind product with the help of a few simple tools. But technology is needed. It is used to optimize the production processes and respond to requests in a short time and with economically competitive proposals. Technology is the tool that supports craftsmanship".
Matteo Trinchero
(founder of Officina Sartoriale)
PRODUCT DEVELOPMENT

FROM PROTOTYPING TO UPHOLSTERING
Historically, we have been involved in upholstery, an activity that brings together all the experience of craftsmen in choosing, cutting and processing leather. Over time, our needs have evolved towards a more sophisticated concept of "made to measure" and we have extended our work to prototypes, to meet the needs of customisation not only in terms of aesthetics, but also of substance. From the moment you tell us your idea, we proceed to:

Design the product structure

Make to measure the customised paddings to suit your build


Make the product and upholster it
ASK FOR FREE ADVICE
WE OFFER YOU A TURNKEY CUSTOMISATION SERVICE
You can leave your car, motorbike or sofa with us or we'll send members of our staff to fetch it with our own vehicle and put it safely under cover in one of our workshops. We also provide a disassembly and reassembly service directly in your home.